Our organizations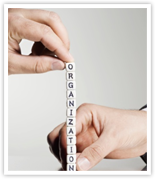 We are a group of three companies /organizations
1. Ranchi Security Private Limited
2. Bhootpurv Sainik Kalyan Sangh
3. Barkha Consultancy Services (P) Ltd
M/s Ranchi Security (P) Ltd. (RSP), has been one of the pioneers in the Private Security Service Industry particularly in the state of Jharkhand Set up in 1997, the company has been a thought and knowledge leader since its inception. Through a decade of its existence, RSP has endeavored to provide the best security solutions to its customers through innovation, commitment to quality and training and strict compliance to standards.

Security Services
Dog Squad
Training
Manpower Supply
Marketing
Consultancy
M/S Bhootpurv Sainik Kalyan Sangh, as the name suggests primarily a voluntary welfare and rehabilitation organization of the ex-servicemen discharging the social responsibility for last 18 years It has following functions.

Rehabilitation
Welfare
Social Responsibility
Security
Outsourcing
Consultation
Conservancy
Training
M/S Barkha Consultancy Services (P) Ltd is also a professional company rendering services such as:

Tour and Travels
Consultancy
Recruitment
Training
Outsourcing
Man power Supply to its sister concerns and Outside clients.
Organizational Structure
We have different organizational structures for all the three establishments.RSP has its Managing Director, Directors, Managers, Executives, Supervisors.Further this organization has field Officers, Supervisors, Training Coordinators and staff. Similarly, BCSPL has its Directors, Mangers and staff. The main authorities are the office holders in all the three organizations and all ventures are jointly undertaken and accomplished.
Specialized Services
Apart from the finance and security services we are expert in providing specialized Outsourcing services to meet the need of the customer.
Growth Rate
Our performance jointly has been excellent throughout the past decade which is evident from the fact that we grew Five Times within a year and ten times within one and half year deploying more than 500 Ex-Servicemen security personnel with Retentively Factor of 100% during contract period. Over the past few years we have maintained a growth rate of above 50%. p a . Having drawn an insightful business growth roadmap for itself, RSP is ambitious to not just grow in the security business, but also has ventured into diversification and specialization in related businesses like Security Training & Certification, Outsourcing and Finance.